Whether it's Football, Rugby, Swimming, Boxing, Bowling, Dancing or Martial Arts. These Local Suburbs have it all. We have gathered a list of just a few clubs and recreational activities you and your family can get involved in or support.
Brighton Bombers Football Club
Brighton Districts & Old Scholars Football Club have been a part of the Southern Football League since 1997. The Bombers have already enjoyed considerable success in their short life, and seem poised for more.


Glenelg Football Club are home of the Tigers, pride of the bay since 1920. This year they welcome Ex Richmond and Centrals player, Ben Nason to the Club for Season 2015. We are interested to see what he will bring to the team!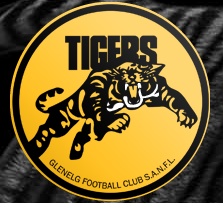 Brighton is the home of the Brighton Jetty Classic, an Open Water Swim made up of the 1500 metre Brighton Jetty Classic Swim and the 400 metre Jetty Swim, aimed at first time open water swimmers. It is an annual event, hosted on the first Sunday in February. The 2010 event had over 1200 swimmers, making it the largest open water swim in South Australia. The course is around the Brighton Jetty, which makes the Jetty a fantastic viewing platform for spectators.
Ray White Brighton proudly sponsors the Marion RSL club. It is home to a number of ex-service and community organisations and the Marion RSL Bowling Club. They have great facilities such as Poker Machines, Lawn Bowls, Bar, Tea & Coffee, toasted sandwiches and hot dogs, ATM, two internet work stations, Hall for Hire, Military History memorabilia museum and library, off street parking and comfortable indoor and outdoor areas.
Brighton RSL Club was formed on 2 March 1945 as a Sub Branch for returned service personnel from World War 1 and World War 2. The Club has always offered members of the community a safe and welcoming environment in which to dine, enjoy live entertainment and meet up with friends.
Brighton Rugby Union Football club
Brighton Surf Life Saving Club
Brighton and Seacliff Yacht Club